Monthly Archives:
September 2017
HCA Vanadzor will be consistent in holding liable the persons guilty of violence and examining the issues raised by Narine Avetisyan.
За последние четыре года в Армении выросло число сторонников Европейского союза и сократилось число сторонников Евразийского экономического союза. Об этом сегодня заявили руководитель Ванадзорского офиса Хельсинкской гражданской ассамблеи Артур Сакунц и глава общественной организации «Ведущая группа общественных исследований» Рубен Саргсян. Они представили результаты соцопроса, проведенного их организациями совместно.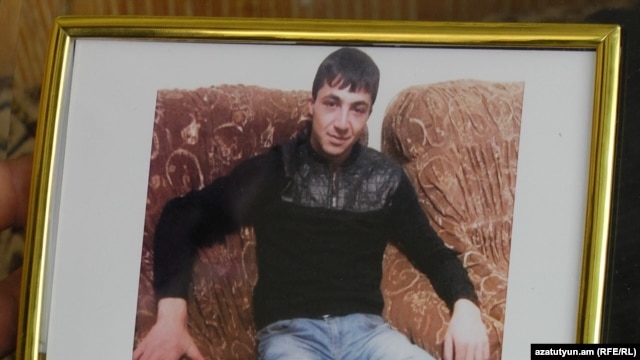 The findings of the forensic psychological expert examination received 9 months after Anzor Karapetyan's death at 'Armavir' penitentiary facilities on January 4, 2016, stated that his individual psychological features could not lead to his suicide.
The European Court of Human Rights received the complaint under the case of journalist Gayane Arustamyan who was arrested on May 7, 2015 and suffered inhuman and degrading treatment and physical violence by the police.
On August 24, 2017 the RA MoJ posted for public discussion on its unified website for publication of draft legal acts the draft RA Government Decree on Approving the Strategy 2018-2038 on Improving the Situation in Penitentiary System in the Republic of Armenia and its Action Plan for 2018-2038.
Armenians and Azerbaijanis must follow the example of TOGETHER and learn to respect each other's refugees and see the humanity of their struggle.  Armenia and Azerbaijan continue to fight, creating more casualties and more refugees.  Now is the time to learn from those victims – and victims all over the world – and put peace above conflict.
This year's theme of the International Day of Peace is "Together for Peace: Respect, Safety and Dignity for All" so we, the Helsinki Citizen's Assembly – Vanadzor, would like to invite every single person to join us in the progress towards building a Culture of Peace.
This year, Helsinki Citizens' Assembly-Vanadzor also took part in the celebration of the Civil Society Day event initiated by the NGO Center.
Vardine Grigoryan, Democracy Monitoring and Reporting Coordinator at HCA Vanadzor participated in the Annual Human Dimension Implementation Meeting (HDIM) by the ODIHR in Warsaw where she presented remarks on the situation with freedom of assembly and space for human rights defenders, and the recent parliamentary elections.
Despite his serious eyesight problems, A. G., conscript from Vanadzor, was declared fit for military service at the winter call-up of 2016 and notified of his conscription. Before, during the winter call-up of 2015, he got a 10-month deferment due to his health status.
"Инциденты с участием российских военнослужащих не связаны с убийством семьи Аветисянов, считает глава Ванадзорского офиса Хельсинкской гражданской ассамблеи, правозащитник Артур Сакунц.
Armenian National Platform of the EaP Civil Society Forum demands to stop political persecution against Andreas Ghukasyan and release him.