On 19 September 2023, at 1:22 p.m., the Ministry of Defense of the Republic of Azerbaijan made an official statement on starting a so-called anti-terrorist operation. Stepanakert, the capital city of Nagorno-Karabakh, is currently being shelled from Shushi city.
The terroristic operation launched by the dictatorial regime of Azerbaijan against civilians is the logical continuation of the Lachin corridor blockade since December 2022, which aims at carrying out an ethnic cleansing in NK. This is a Genocide under all international norms. It is mentioned in the statement of the Ministry of Defense of Azerbaijan that the command of the "peacekeeping" contingent of the Russian Federation and the leadership of the Turkish-Russian Monitoring Center are informed about the ongoing activities.
The large-scale military attack on civilians is currently happening with the awareness of the Russian peacekeepers and in the conditions of their factual inaction, which contradicts the trilateral statement of 9 November 2020, whereby they have an obligation to prevent any violation of the ceasefire regime.
We hereby appeal to all the international organizations and states who attach any importance to human rights and security: not only to condemn the monstrous operation carried out by Aliyev's dictatorial regime, but also to take concrete measures to prevent the genocide of the Armenians of Nagorno-Karabakh.
This statement is a SOS appeal with expectations of urgent measures to be implemented.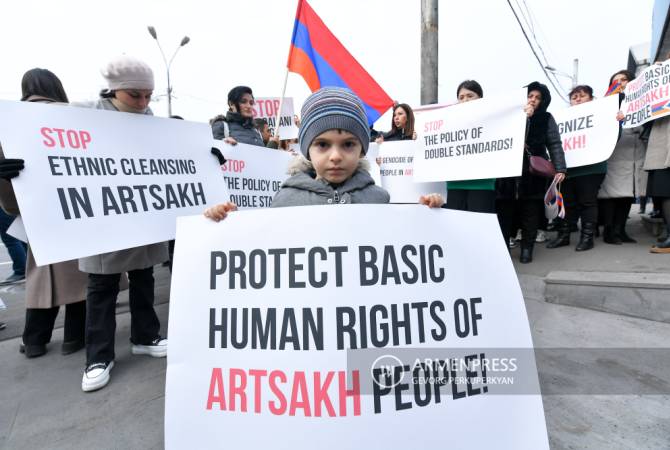 19․09․2023
Helsinki Citizens Assembly – Vanadzor
Democracy Development Foundation
"Peace Dialogue" NGO
Women' Resource Center
Law Development and Protection Foundation
Protection of Rights without Borders NGO
Transparency International Anticorruption Center NGO
Journalists' Club "Asparez"
Analytical Centre on Globalization and Regional Cooperation
For Equal Rights NGO
Article 3 Club
Union of Informed Citizens